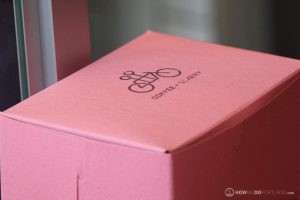 If you're looking for a coffee fix with a side of delicious food, you need to swing by Tandem Coffee + Bakery.
Situated in a refurbished 1960's gas station (with homage to its roots still hanging in the front window), this is a cool place to find a sunny spot, either inside or outside, and enjoy the vibe that Portland's West End is putting out.
The coffee served up here is roasted about a mile & a half away in Tandem's Cafe & Roastery, so you won't get more local than this. With baked goods that will leave you weak in the knees (I don't say that lightly), and some really delicious lunch selections, I'm betting you might find yourself back here more than once.
Also awesome…there's typically something deliciously vegetarian on the lunch menu.
Location:
(207)805-1887
742 Congress St.
Portland, ME 04102
Get Directions
A mocha & a loaded biscuit…that's what I call true love.