Having just opened its doors in January of 2016, Woodford Food & Beverage has quickly become one of my favorite restaurants in Portland Maine. And now, they have officially kicked off the summer season with both brunch and outdoor seating!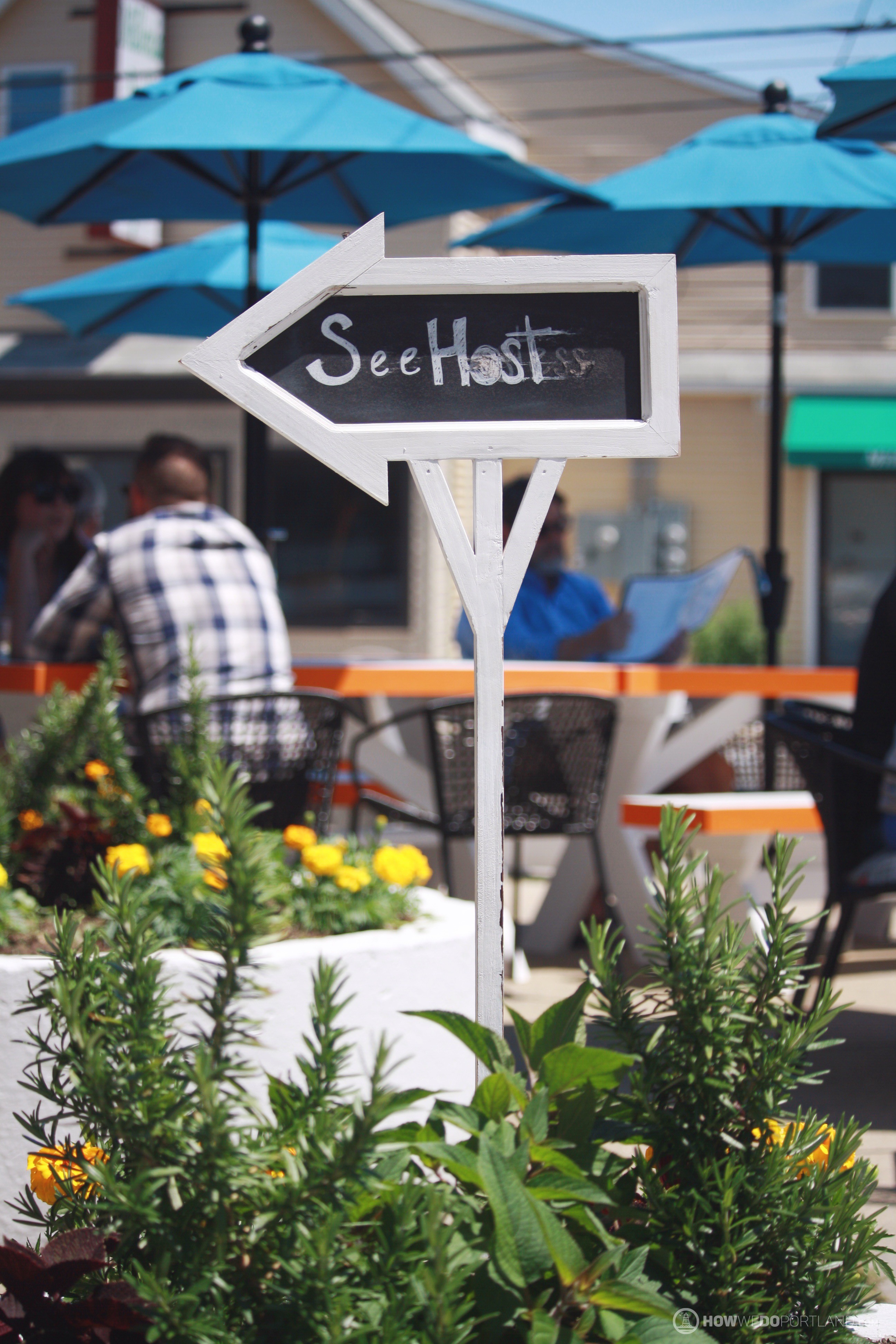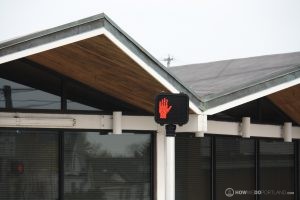 Situated in what was once the site of the original Valle's Steak House, an iconic building well known to Portland residents due to its uniquely pointed roofline, this Woodford's Corner gem has a "modern upscale diner" appeal.  Seats all throughout the restaurant offer a unique view of a bustling intersection that many of us residents typically rush through on our way into town. At nighttime, the view is especially great, but even during Sunday brunch, it's fun to sit outside and take it all in.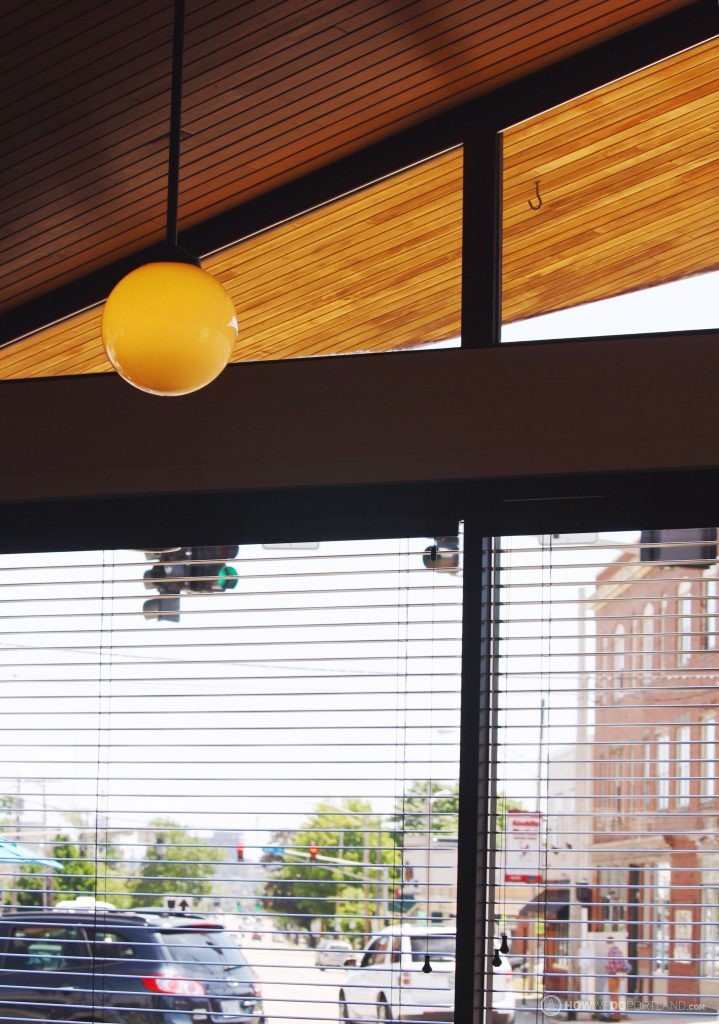 And then there's the food. Chef Courtney Loreg is making some magic in that kitchen, with a menu that combines global influences into classic American dishes. For brunch, I went for "Eggs in Purgatory" (two poached eggs baked with spicy tomato sauce, white corn polenta, parmesan and toast). And I'm already plotting my return to try out the Dulce de Leche Bread Pudding French Toast.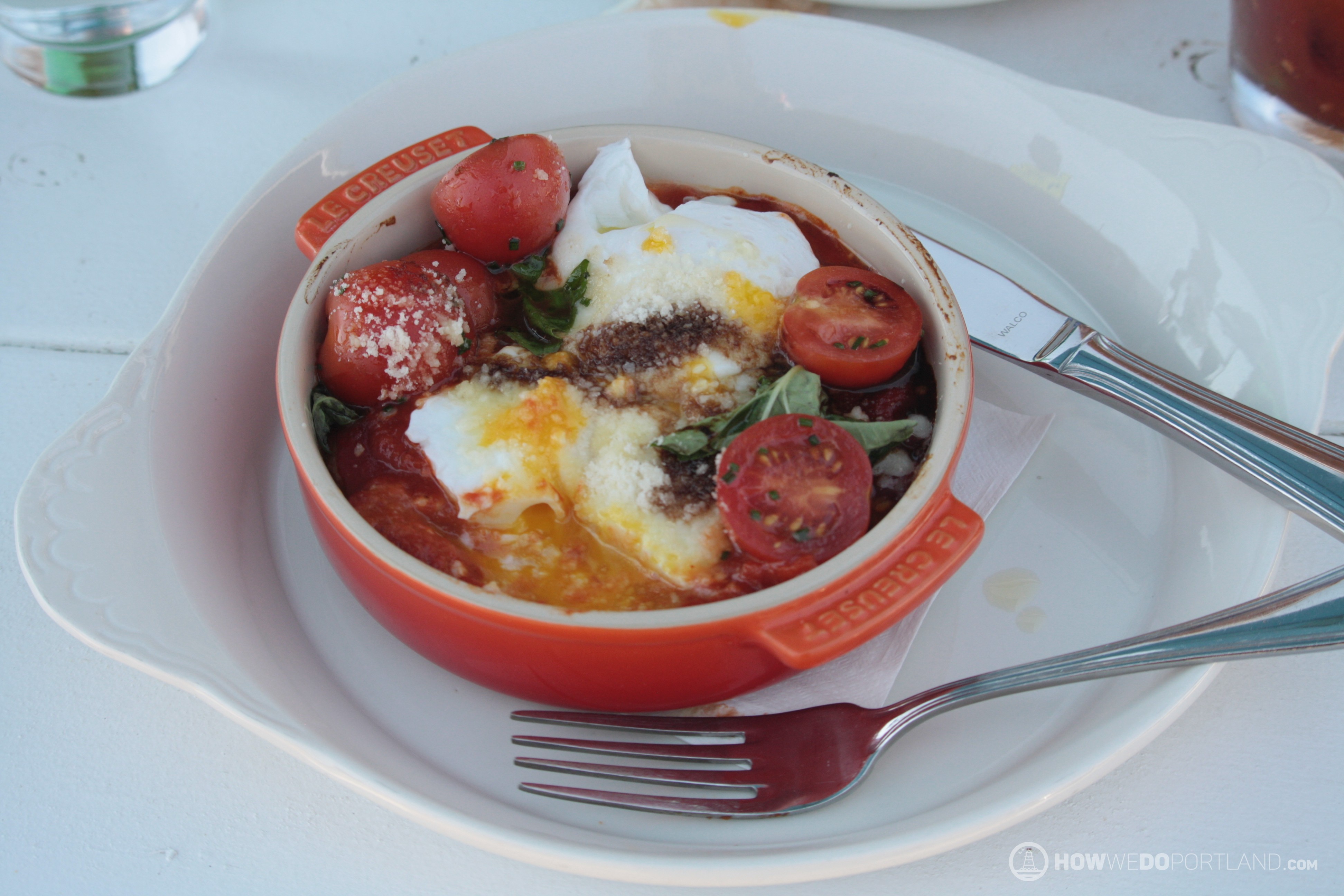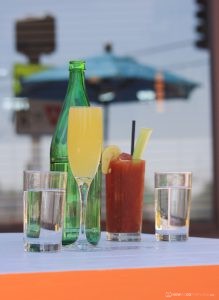 Top off your meal with a classic cocktail, local craft beer, or a glass of wine from a really nicely rounded beverage menu. For the inaugural brunch, we opted for mimosas & bloody marys, but there's also a special brunch cocktail assortment we'll be "researching" on our next visit too.
Location:
(207) 200-8503
660 Forest Ave.
Portland, ME 04103
Get Directions
See you at the bar!