Today being Cinco De Mayo, it felt like a good time to do a little "research" on margaritas in Portland Maine. Being that I love a good marg any day of the year, it also seemed appropriate to make sure the scope of this research project included locations that weren't necessarily known for Mexican food & drinks.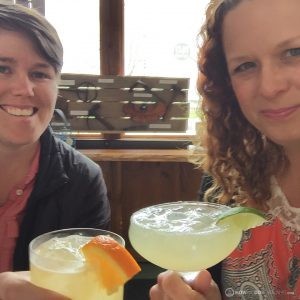 I didn't want to do this alone, so I recruited Emma to help me work my way around town, and to help me narrow our focus down to three stops.
Portland's an incredible town for finely crafted cocktails, so although it was a bit challenging, we finally decided on Maine Craft Distilling, Terlingua, and Salvage BBQ. We loved the idea of enjoying the afternoon in places where folks weren't necessarily binge drinking, and where crowds weren't overwhelming (as can be the case on Cinco).
---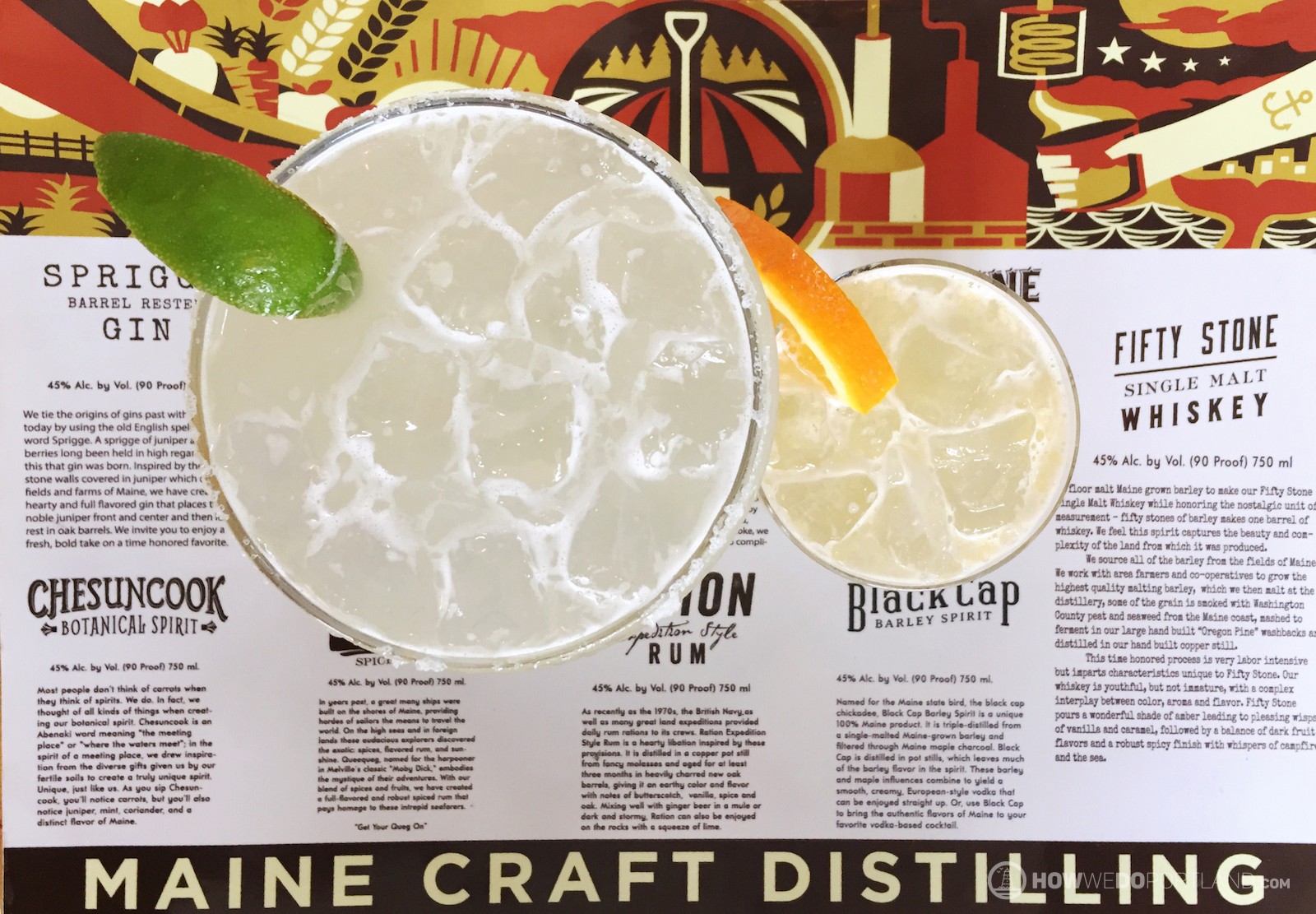 We weren't exactly sure that margaritas would be on the menu here, given that Tequila isn't a libation Maine Craft Distilling is known for. We kept the faith, though, and made this our first stop…they did not disappoint, with two perfect margarita-like options: a Mainegarita (Blackcap Barley Spirit infused with cuke & habanero, lime, orange syrup) and a Southern Sun (Chesunkook Gin, habanero, lime & orange).
Location:
(207) 798-2528
101 Fox Street
Portland, Maine 04101
Get Directions
Visit www.MaineCraftDistilling.com
---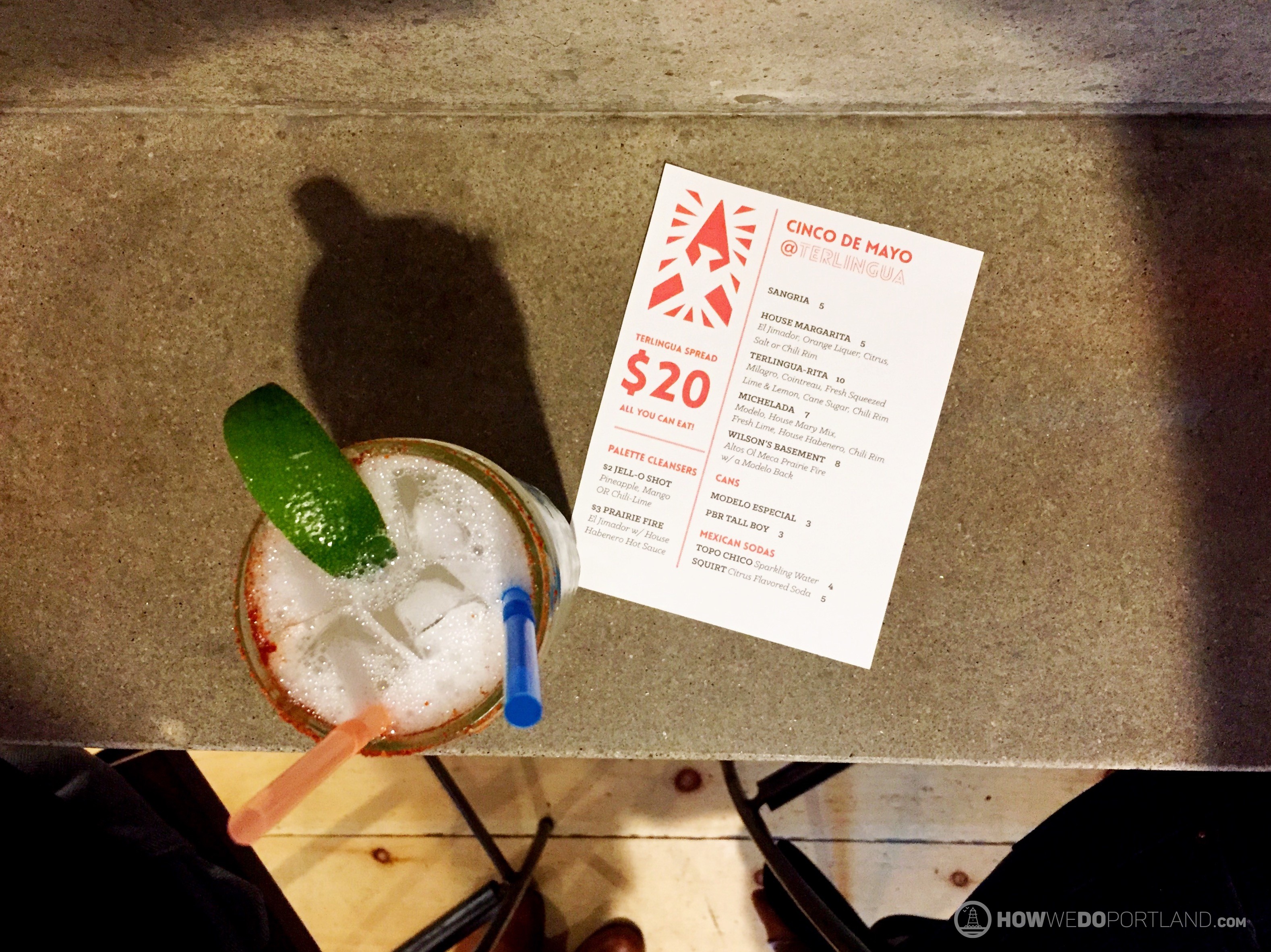 Terlingua was, admittedly, the trickiest stop of the trip, because it was the only location we chose that truly focused on Mexican style food & drinks…and it was Cinco De Mayo. Not surprisingly, the place was hopping, and to anticipate what would probably be a huge crowd once folks got out of work, there was a $20 all you could eat buffet special happening.
Since we weren't planning on eating that much food, we cozied up and decided to upgrade to their top shelf marg, the Terlingua-Rita (Milagro, Cointreau, Fresh Squeezed Lime & Lemon, Cane Sugar, and Chili Rim). We were rushed, but it was delicious. I can't wait to go back to try something off their regular food menu sometime soon!
Location:
(207) 808-8502
52 Washington Avenue
Portland, Maine 04101
Get Directions
---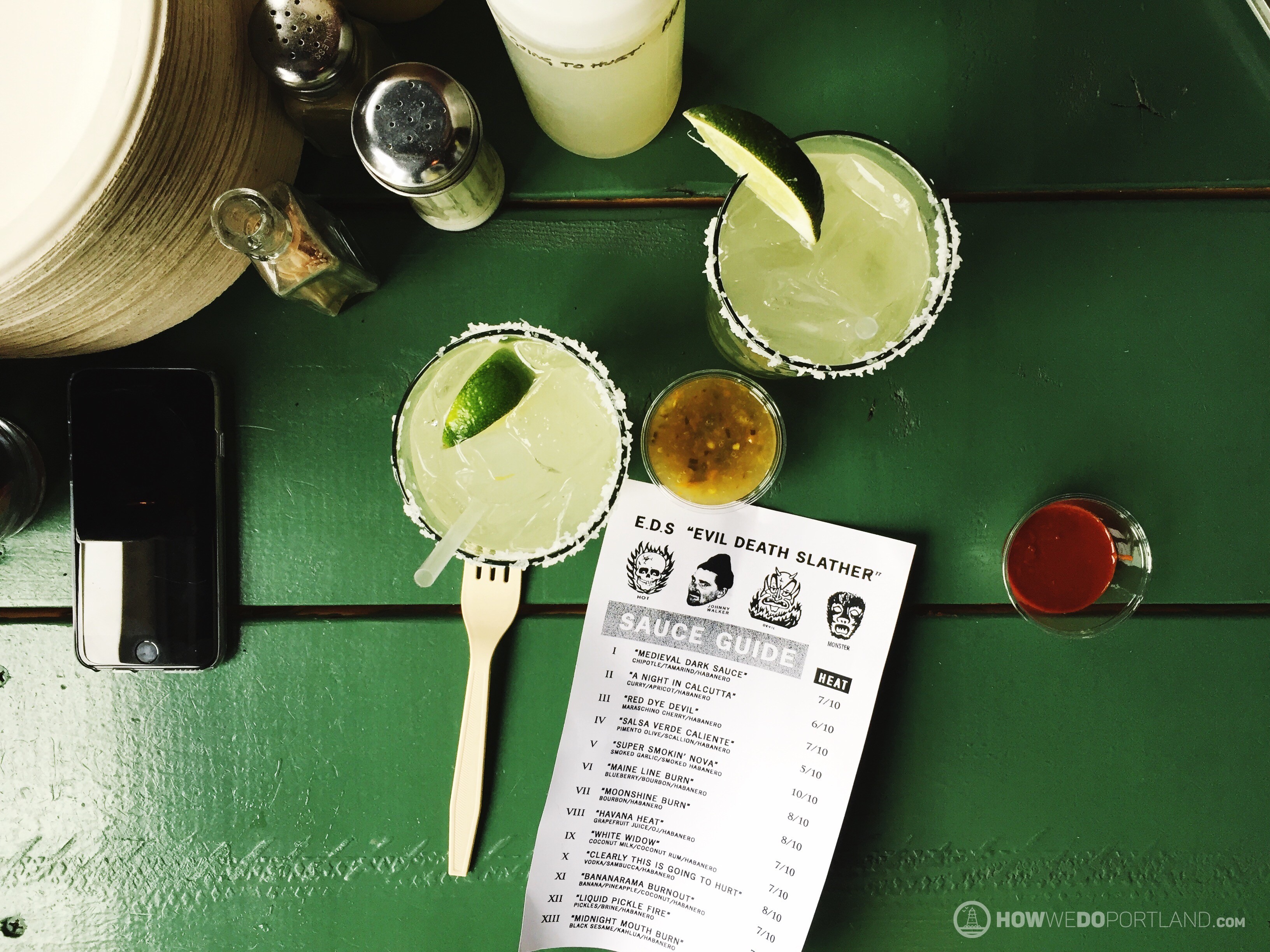 I've been to Salvage BBQ a lot. Like…an embarrassing number of times for someone who doesn't eat meat (I've somehow convinced myself that there's nutritional value in their mac & cheese and hush puppies, which are frankly some of the best I've ever eaten). I've never ordered a margarita here, but today ended that string of poor decision making.
The Salvage margarita isn't something they highlight on their cocktail menu, but they do them right regardless. With freshly squeezed fruit juice, and just the right balance of all ingredients, this was the perfect final stop on our Cinco de Mayo tour!
Location:
(207) 553-2100
919 Congress St
Portland, Maine 04102
Get Directions
---
CHEERS!