If you walk down the eastern end of Cumberland Avenue, any given morning (or drive with your windows down), you'll be met with the most glorious smell of freshly baked bagels that nearly demands you seek out the source: Union Bagel Company. This stop & go bakery is a quick stop off Franklin Avenue, which makes it perfect for a quick morning pick up on your way to a meeting, or to catch the ferry for a day trip on Casco Bay. These bagels, made with organic flour, for the win, will make even the most finicky New Yorker smile!
The menu includes breakfast sandwiches, coffee, a variety of freshly made bagels, cream cheeses & vegan spread options, and if you're there on a weekend…Bialys!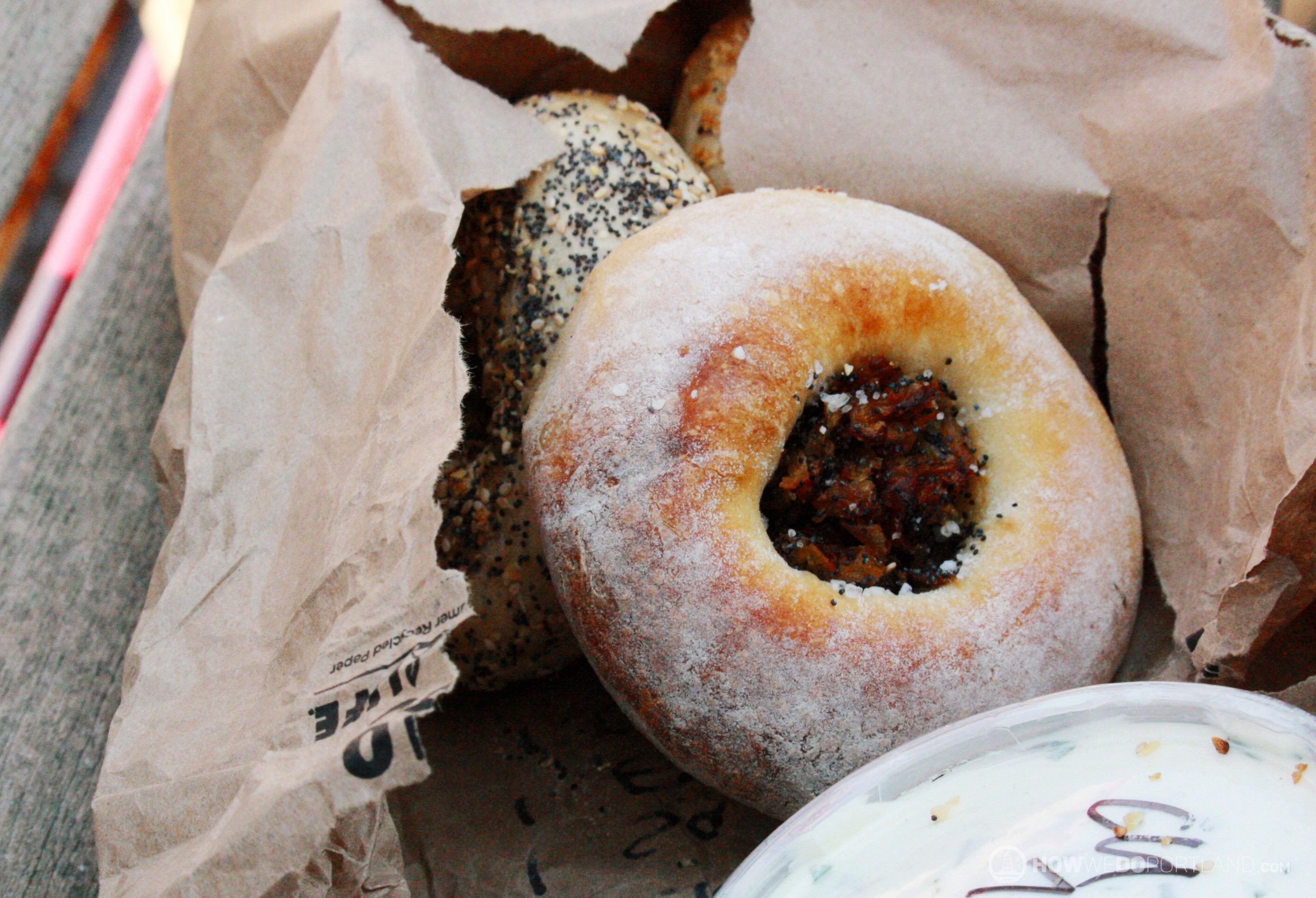 Get there early if you can. They're one of our best known local secrets in Portland, and as such, they do sometimes sell out. When they do, they typically post a note to their Instagram account, so check there if you're running late too.
Location:
(207) 747-4400
147 Cumberland Ave
Portland, Maine 04101
Get Directions
Can you smell them? I know you can!