2017 was a killer year for Portland Maine locals who love to get out for great food, killer cocktails, and local craft beer, distilleries, and even wine.
We're pretty spoiled around these parts. Which got me to thinking about what I ate and drank this year that really rose to the top. Those things that, once in my head, I couldn't stop thinking about again until I had them in my belly. The most craveable of craveable treats, lovingly served up by local Portland Maine chefs, bartenders, craft brewers, and winemakers, that have me constantly going back for more. This is that list.
Here is my roundup of the 10 best things I ate in Portland Maine in 2017!
#10. Blueberry Filled Donut at HiFi Donuts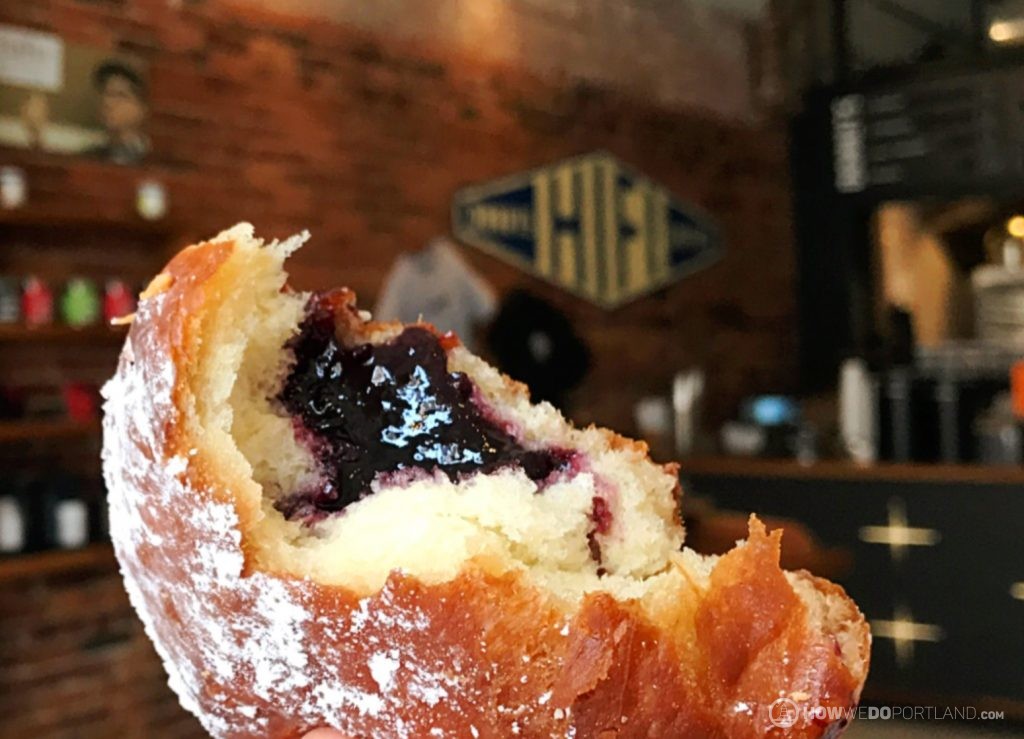 Making donuts from locally sourced ingredients means one of the best blueberry fillings you'll ever taste "come Summah". This isn't your overly-sugar-sweet kind of filling either. The fresh blueberry taste will stick with you well after your last bite.
Learn More about HiFi Donuts
---
#9. Cauliflower Tacos on the Bayside Bowl Rooftop Deck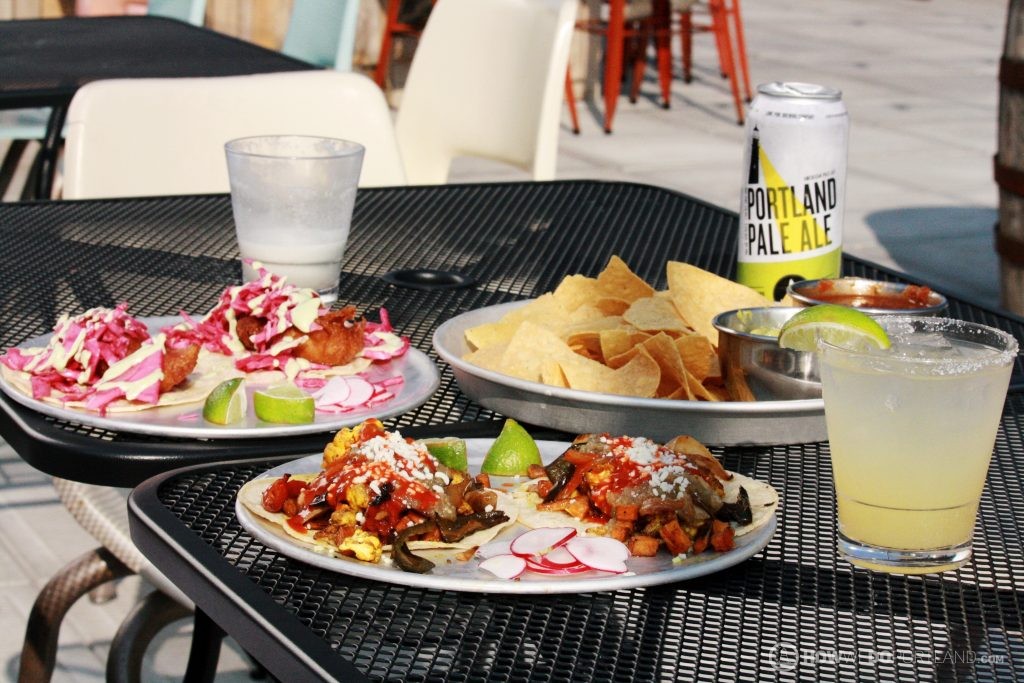 On any given sunny summer afternoon, it's likely my mind will turn to the Rooftop Deck at Bayside Bowl. Not only do they have one of the best Portland skyline views, but they're also serving up some killer street-style tacos, with extra style points for doing it out of an Airstream. (An Airstream. On a Rooftop Deck. Think about that for a sec.)
The cauliflower tacos, specifically, are the perfect mix of veggies & spices. They're nothing special to look at, but they feel ridiculously good going down the hatch.
Learn More about Bayside Bowl's Rooftop Deck
---
#8. Ned Said Red at Cellardoor Winery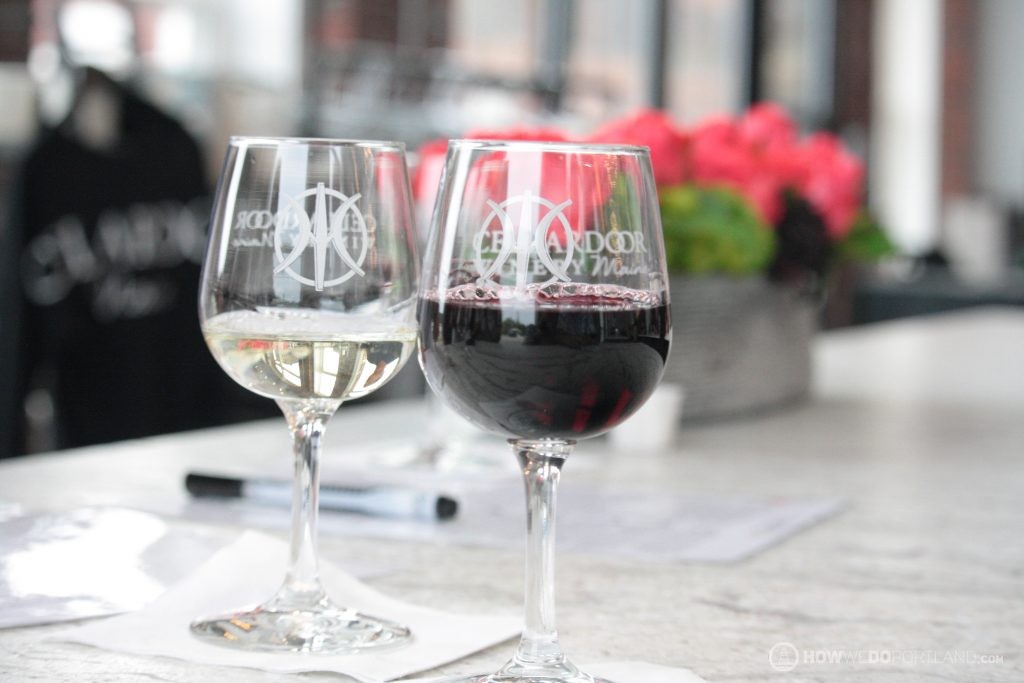 Cellardoor Winery is putting out some incredible wines, that are…yep! Made in Maine. On any given visit to their tasting room at Thompson's Point, I always eventually end up with a glass of Ned Said Red. I'm no wine expert, so to quote their tasting notes: This Bordeaux inspired blend has layers of red fruit, hints of anise and cigar. I usually just describe it as "mmmmmmmmmmm".
Learn More about Cellardoor at the Point
---
#7. Mac & Cheese at Salvage BBQ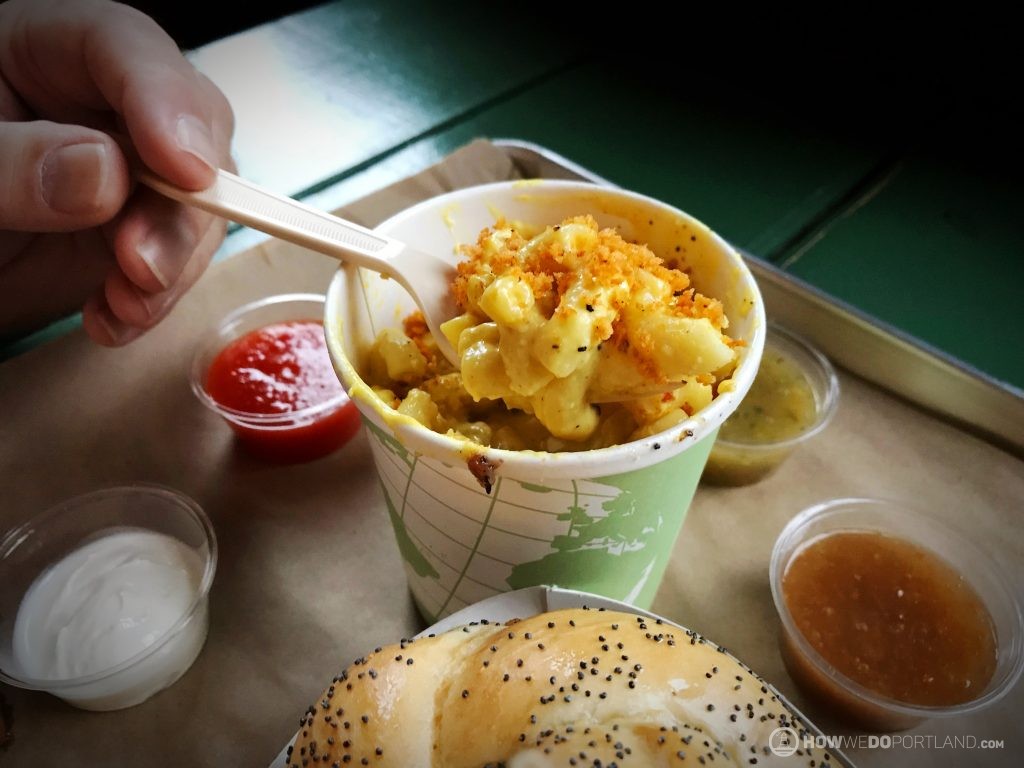 I know it's kinda strange to feature mac & cheese at one of the best BBQ joints in Maine. That's how good this stuff is. 'Nuf said.
Learn More about Salvage BBQ
---
#6. Hardshore Gin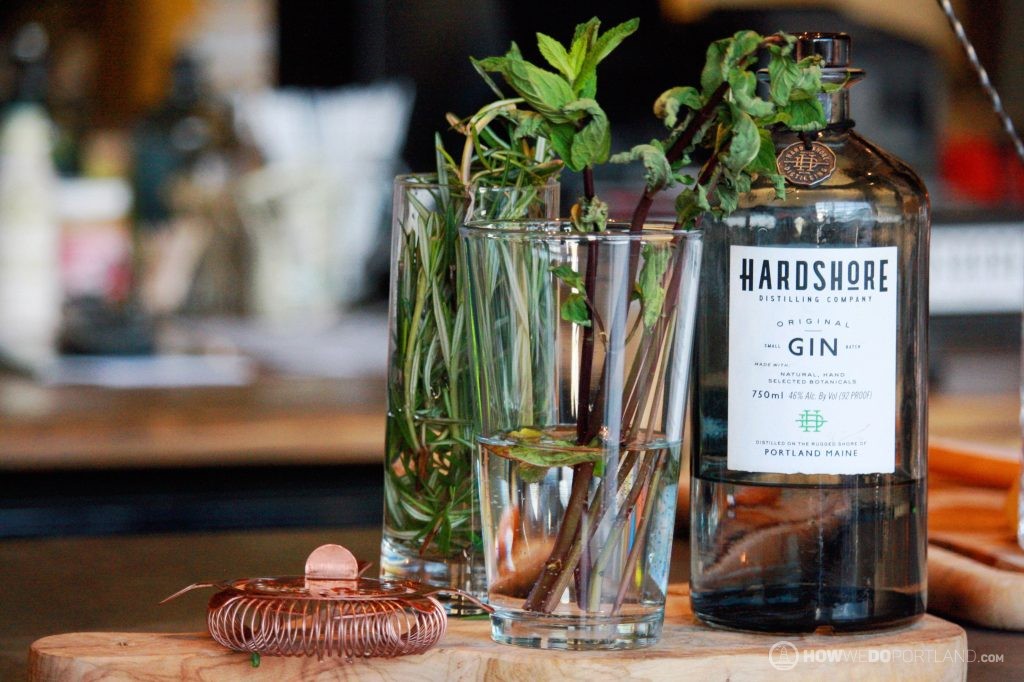 If you don't think you could sip leisurely on a glass of gin…think again. Hardshore Distilling's Gin is soft, smooth, & herbal. It drinks easier than any gin I've ever tasted, all on its own. Even with that, it's hard to resist any of the simple hand crafted cocktails they're serving up in the tasting room.
Learn More about Hardshore Distilling
---
#5. Toast
What happens when one of the best bakeries in the Portland area decides to start serving up locally sourced meat, cheese, spreads and toppings on slices of their own bread? You get one of the best ideas to hit our thriving restaurant scene in 2017: a Toast Bar. I will never look at my own toaster the same again.
Learn More about Toast Bar
---
#4 & #3. Birds of a Feather Cocktail & Hummus at Baharat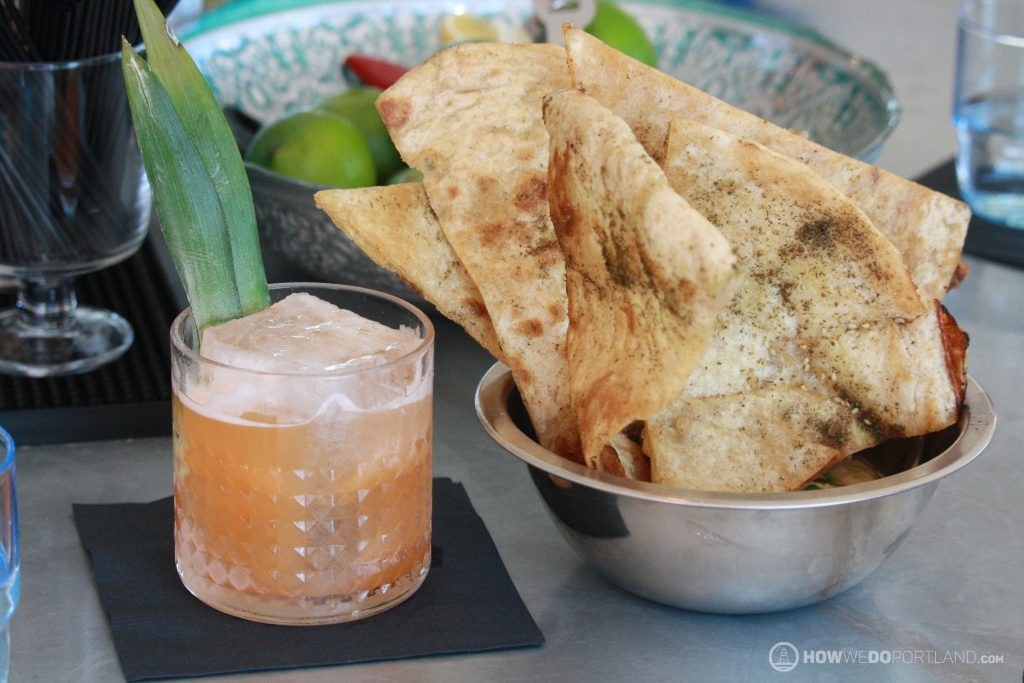 My obsession with pretty much everything they're serving up at Baharat is a little over the top. I would have put their entire menu (food and drinks!) on my top 10 list, but then it wouldn't be a top 10 list…so I managed to narrow my attention for THIS list down to two things: the Birds of a Feather Cocktail, and the Hummus.
Birds of a Feather was the highlight of many Thursday afternoons this year for me. It's fruity without being too sweet, and perfect for any hot summer day. It was a seasonal cocktail for summer, and sounds like it miiiiiight make it back on the menu again for Summer 2018. Fingers crossed!
The hummus is pure magic, plain & simple. They serve it up exactly the way it should be served: warm with a heaping pile of deep fried, lightly seasoned, wedges of Iraqi flatbread. I honestly think about it at least once daily.
Learn More about Baharat
---
#2. Oh-J Beer from Lone Pine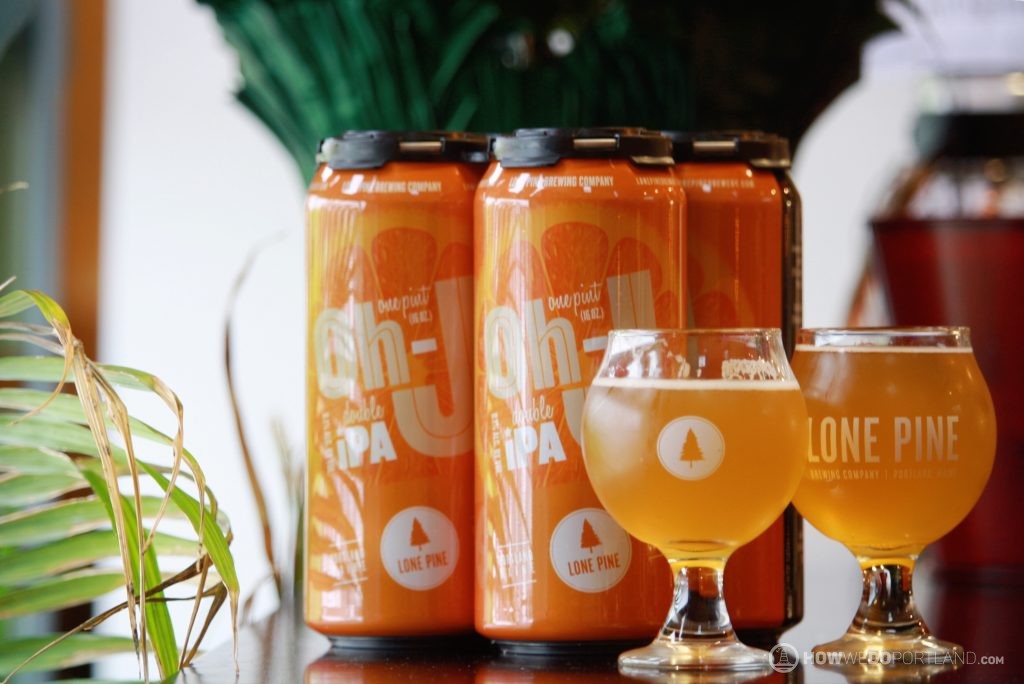 Ooooooh-J. This is one of the easiest drinking double IPAs I've ever had the pleasure of drinking, from one of my favorite breweries in Portland: Lone Pine.
Just like with wine, I'm no beer expert. I just know this stuff is so good that a common phrase between my friends is "remember … Oh-J is a double IPA!"
Learn More about Lone Pine Brewing
---
#1. Hand Pies at Ten Ten Pie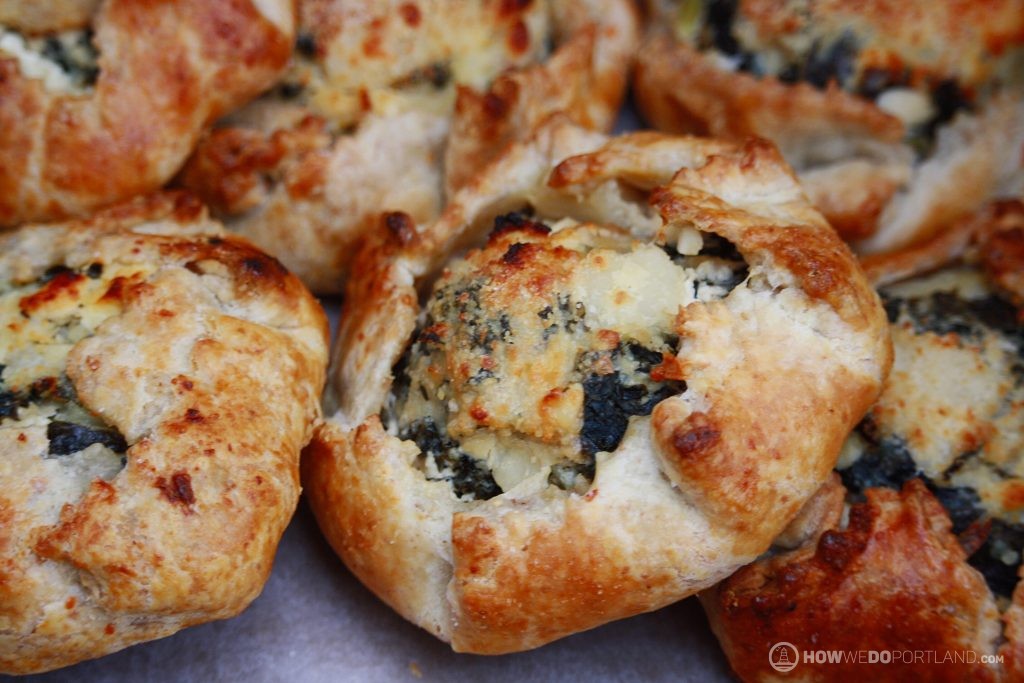 Topping my list are the incredible, baked with love, hand pies at Ten Ten Pié. My first-ever bite of one of these culinary gems spurred a fever-pitch gobble down of the entire pie (I'd say it took about 30 seconds) followed by an immediate need for more.
The veggie fillings are my favorite, perfectly blended and wrapped in the best, flakiest, most flavorful crust I've ever tasted.
Learn More about Ten Ten Pié